Hailed as a 'window on the future', Slush is one of the most important events of the year for the Eurasian tech industry, allowing emerging entrepreneurs and talent to mix with top level investors and journalists.
Founded in 2008 as a simple gathering of like-minded developers, with over 14,000 visitors and 750 investors attending in 2014, Slush is now considered to be one of the most important tech conventions in the world, championing and inspiring the work of the strong Nordic tech scene.
Slush remains dedicated to their original mission: to help the next generation of great, world-conquering companies move forward and is the perfect forum to find an opportunity for investment.
Image courtesy of
Slush
Looking to invest in tech?
The Nordic tech industry can be a rewarding place for investors. Despite containing only 0.3% of the world's population, Finland, Norway, Sweden and Denmark have been major drivers of innovation within the digital sector, birthing well-known companies like Skype, Supercell and Spotify. In fact, in the past 10 years over 10% of all billion dollar exits have been orchestrated by Nordic entrepreneurs.
Image of Slush Investors courtesy of 
Slush Festival
and
Kai Kuusisto
Slush serves as an important gateway for investors looking to break into the tech space. 2015 will see the launch of a brand new Investor Day (November 10th). It allows attending VCs and Angels an opportunity to connect with each other and learn about the developments within the digital ecosystem.
Alongside opportunities for investors and entrepreneurs, the schedule also includes events designed to help established companies grow and innovate. This year's conference includes keynote speeches from Skype founder Nicolas Zennstrom and Chris Barton, the CEO of Shazam, while an impressive expo looks at the thriving world of augmented reality.
Victor's Picks: Helsinki
The host city of Helsinki is a unique blend of new and old, where traditional Finnish saunas and ice parks sit alongside impressive cocktail bars, top-level restaurants and stylish hotels.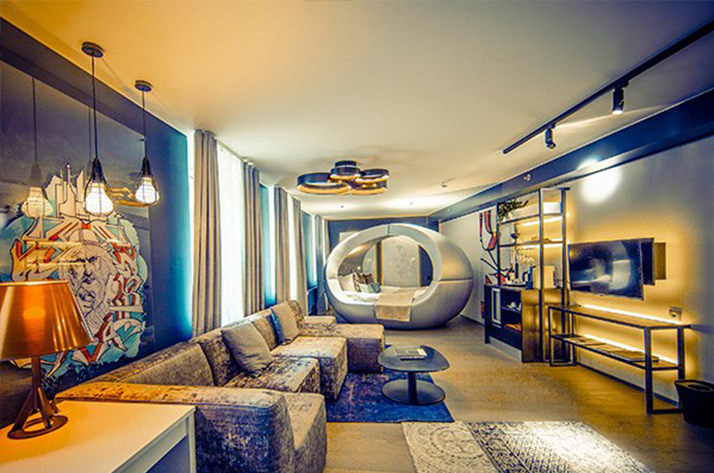 Image of Sky Suites courtesy of
Klaus K Hotel
When it comes to sheer luxury, Klaus K's three Sky Suites take some beating. With great views of the city, these spacious rooms offer the very best in exclusivity and comfort with large, commanding balconies, huge living spaces and private entrances.
In keeping with Klaus K's vision as Helsinki's premier design hotel, each room has its own fictional creator – an artist or author, whose handprint and small influences can be found in the way each room has been laid out. Idiosyncrasies like egg-shaped beds and working guitar amps add a real sense of character to what are already stylish and well equipped rooms.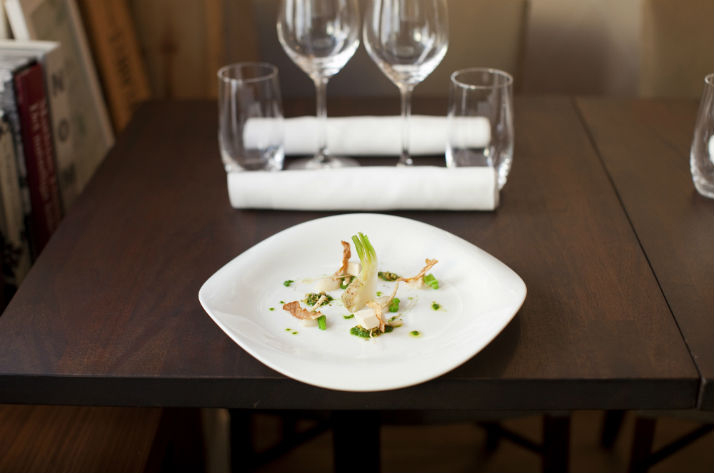 Image courtesy of 
Best Emerging Chefs
A 26 seat restaurant in a quiet street near Kronohagen, Ask is one of Helsinki's best kept secrets. Run by up and coming chef Fillip Langhoff, Ask is considered to be a real contender for Finland's next Michelin star, the unusual setting and exquisite food and incredible attention to detail all make for an unforgettable dining experience.
Taking inspiration from nature, the environment and the people of Finland, Ask has dedicated itself to showcasing the very best of Nordic produce. This fanatical sense of purpose means that all the restaurant's products come from organic or biodynamic farming, except the game, wild fish and other foraged products. The result is a refreshingly intimate eatery that is sensitive to traditional Finnish cuisine but adds a hefty dose of modern flair.
Image courtesy of Kämp Spa
Offering a comprehensive list of tailor-made spa treatments, from skin treatments and massages to Shindo, Pilates and yoga, this exclusive spa is part of the stunning Hotel Kämp in downtown Helsinki.
Describing itself as an oasis of relaxation and rejuvenation, Kämp prides itself on the quality of its saunas. The spa boasts three excellent sauna experiences: the intimate eucalyptus-fragranced grotto steam sauna, the Turkish hammam and the traditional Finnish sauna. A great way to unwind, warm up for a gym session or even network with colleagues and clients, it's well worth a visit after a hard day's conferencing.
*Header image courtesy of Venture Burn
---
---